WHEEL-SET PRESS
The machine mainly consists of two hydraulic rams mounted in reaction frame and a motorized resistance head, fitting device, assembling system, hydraulic unit and electric control unit. The equipment shall be a double-head press-fit equipment. The structure shall have adequate rigidity and strength, good shock resistance and absorbing capacity to keep smooth movement, so that it can ensure the press-fit accuracy.
MDT300/2 HT
Quick set up for those emergency situations.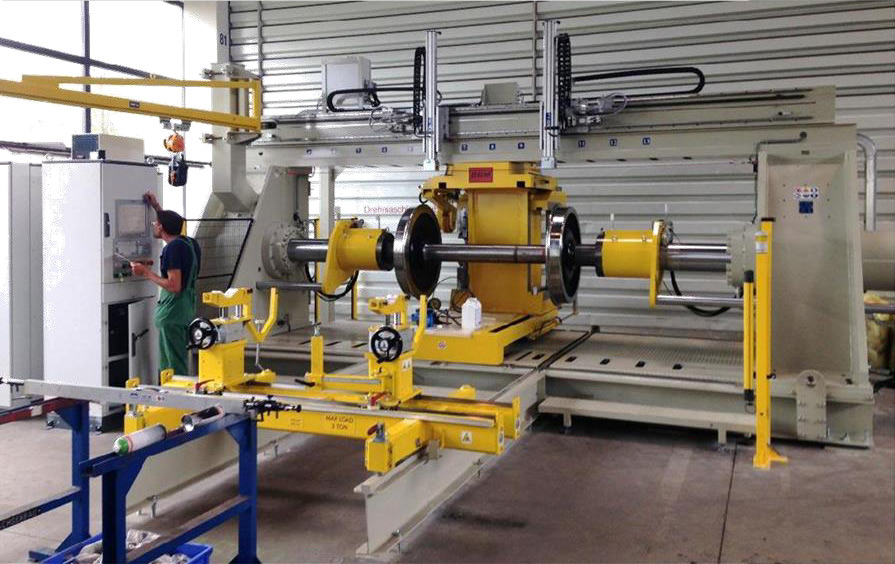 The base frame consists of two large steel section bars, joined together by a series of welded cross-beams to form a rigid structure, suitable for imposed loads.
The resistance head consists of a welded steel base frame which runs on steel wheels on guides in the base frame.The travel motion is by electric drive units.
The main structure of the reaction head houses 2 reaction plates, into which the relevant tooling for each wheelset type is mounted. The reaction plates are extended/ retracted automatically by means of hydraulic cylinders.
Change this Subheading
Image Box Title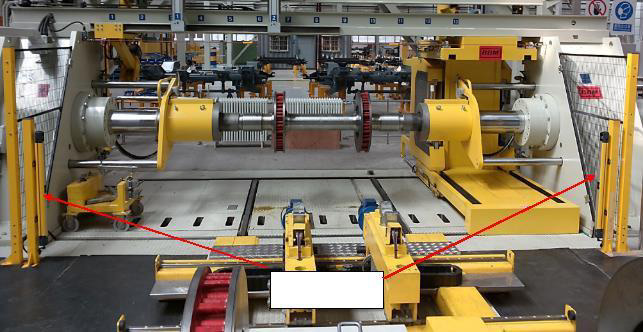 The press is fitted as standard with photoelectric barriers to protect the operator during the mounting/dismounting/proving operations.
Emergency stop buttons are provided and an acoustic warning signal.
All guarding / safety systems are fully in accordance with European safety regulations.
All data will be automatically stored in the computer and it will be possible to fetch them again later.
The data saved during the tests can be stored on external devices such as USB flash drives so that they can be later revised with software such as Excel®.
For each types of wheelset can be inserted the related parameters, so that they can be stored and used in future operation for the same type of wheelset.